Displaying All products
Displaying products in category
Displaying search results for
 " All Merchandise or Artifacts sold is   

 Genuine, Authentic and Guaranteed 

 as claimed or your money back."

 We treasure your patronage...

        Museum President / Founder /   

      C.E.O. Mr. Albert Calvin Hudson

              Office: 1-(805) 268-1011

                 Fax:1-805-349-8872   

Request a free copy of our latest Natural Health and Beauty Catalog today!!

To receive your free catalog, simply click the 

Guest-Book Icon Sign-In button above, and     ask for Catalog # X-003 (Volume-14)....  We        will promptly mail your catalog to the address   you provide.... 

        Shop and place your orders...Here

To locate any product just right-click the small ....Blue Arrow......located in the upper Right-Hand corner of the product ordering panel below.  To advance to your desired item, simply hold and drag the Scoll Bar located on the right-side of the panel to reach the produce you wish to purchase.

After choosing the product, simply place your selection in the shopping cart or go directly to final check-out procedures.  Major credit cards are accepted!!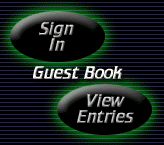 The Hudson Institute       

         of African~American                    Heritage & Global 

                Arts Museum

                 " We need your support"

80% of all sales are slated for the acquisition of our new proposed Museum facilities and properties.