Founded on September 11, 2007; the debut of the Hudson Institute 

of African American Heritage and Global Arts Museum; here on 

the Central Coast of Southern California, has marked the beginn-

ing of a new era and challenge for a Proud and Prosperous Race 

of People.  

T.H.I.A.A.H.G.A.M.; was created as a forum for the presentation

of the African-American Journey and as a Medium for the Expo-

sition of Global Arts.  It is dedecated to Collecting, Preserving 

and Interpreting the Material and Intellectual Culture of all peo-

ple of African Ancestry. The museum is committed to telling the

story of African descendants in all of it's Permutations: such as 

Family Life; The Civil Rights Movement; Arts and Entertain-

ment; Sports; Politics; Law; Medicine; Architect; Religious Af-

fliations and Technology.

We value your opinions and solicit your generous financial sup-

port. The museum is a.. 501 (3) (c), California Corporation, and 

all contributions will slated as Tax Deductible.

* Museum President

* Chief Executive Officer 

* Museum Founder

Proposed future Museum

Building Concept... 

    Civil Rights Leader / Activist

 Reverend Martin Luther King, Jr.

       Born: January 15, 1929

            Died: April 4, 1968

   Barack Obama

44 th. President of

the United States of America

Born: August 4, 1961

       Mrs. Coretta Scott King

          Born: April 27, 1927

          Died: June 30, 2006

First Lady Michelle

(Robinson) Obama            Born: 

January 17, 1964

R & B.... Entertainer Group....The Supreme

(Top): Mary Wilson  (Left Botton): Diana 

Ross  (Right-Bottom Row): Florence Ballard

circa: 1962

Actress / Entertainer

    Phylicia Rashad

     Church of God in Christ

Bishop Charles Edward Blake

International Presiding Bishop       Born: August 5, 1940 

  R&B Singer -Dancer-

Bandleader-Songwriter

        James Brown

Born: May 3, 1933

Died: December 25, 2006

                     Colin Luther Powell

                     Born: April 15, 1937

* American Statesman

* Retired-Four Star General..U.S. Army

* 65 th. United Stes Secretary of State

                    (2001-2005)

* National Security Advisor...1887-1989

* Chairman of the Joint Chiefs of Staff

                    (1989-1993)

* Commander of the U.S. Army Force   

   command.....(1989)

                       Condalisa Rice

               Born: November 14, 1954 

*(2005-2009)...66th. United States Secretary   of State  * National Security Advisor  

* Member of the National Security Council to President George W. Bush * Professor of Political Science at Stanford University  * Served as (Provost) 1993-1999) at Stanford

                 Sydney Poitier

* Born: February 20, 1927; in Miami, Florida

* Bahamian American Actor - Film Director -

  Author - Diplomat 

* 1963 - (1 st.) Person of African-American    

  Descendant to be awarded an Academy

  Award for Best Actor.

* 1999 - Named to be among the Greatest   

  Male Stars of all times by The American

  Film Institute.

* 2002 - Received..Best Actor Award.

* 1997 - Served as the Bahamian Ambassa-

  dor to Japan.

* August 12, 2009 - Awarded the Presidential    Medal of Freedom presented by President       Barack Obama.



                   Bessie Coleman

            * Born: January 26, 1892  

            * Died: April 30, 1926

            * American Civil Aviator

       * 1 st. African American Female 

          to hold a International Pilot 

          license.

        Nelson Rolihlahla Mandela

* 1 st. Black South African President

* Civil Rights Activist, World Leader &    Journalist

            Civil Rights Activist  

            Medgar Wiley Evers

            Born: July 02, 1925

            Died: June 12, 1963  

                Doris Miller (aka "Dorie"

* Born: October 12, 1919; in Waco, Texas

* Died: November 24, 1943

             Thurgood Marshall

  Born: July 2, 1908

  Died: January 24, 1993

* United States Supreme Court       Associate Justice

* 1 st. African American Supreme   Court Justice to be selected. 

         Shirley Chisholm

  Born: November 30, 1924

  Died: January 1, 2005

* New York..Congresswoman

* January 25, 1972)...Candidate   for President of the United         States.

* Educator &Author

             Shirley Caesar

      Born: October 13, 1938

* African American Gospel       Singer, Songwriter, Recording Artist & Church Pastor

                   Oprah Gail Winfrey

* Born: January 29, 1954; in Kosciusho,   

  Mississippi

* American Television Host, Actress,

  Producer, Philanthropist

* Ranked as the Richest African American

   of the 20 th. Century & at on time the 

   world's only Black Billionaire.

* Ranked as the Greatest African American    

  Philanthopist in America.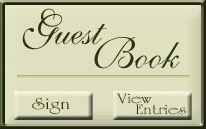 The Hudson Institute of            African American Heritage 

        & Global Arts Museum

              "Our History, Our Future & Our Legacy"

                    T.H.I.A.                                      A.H.G.A.M

Deacon Albert Calvin Hudson

Bishop Joe L. Ealy, Prelate

Church of God in Christ First Ecclesiastical Jurisdiction of Southern California

African American & World Politcal Leaders

African American Civil Rights Leaders

African American Church Leaders

African American Entertainers

African American Pioneers