Contact Us: 

        Send Gifts or Contributions to:

The Hudson Institute of African American

      Heritage & Global Arts Museum

        c/o: Mr. Albert Calvin Hudson 

        ( Museum President / C.E.O.)

        4201 East Meadow Avenue 

        Visalia, CA  93292-3512

        Cell: (805) 268-1011

 Office Hours: (tba) To be announced.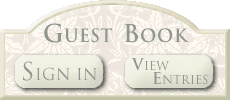 African-American

         Fine Art

   African American Fine Arts Showcase

Double click here to add text.

                     Three Generations

(Artist):Haitian Painter:  Lyonel Laurenceau 

Remarks: His work adheres to the Contemporary undercurrents of Symbolic Expressionism.

                      Never Too Late To Learn

                       (Artist): Alix Beaujour

Double click here to add text.